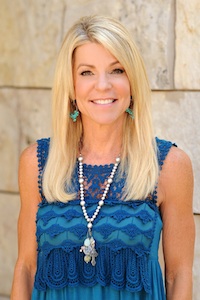 Seldom can a speaker relate to young and old, seeker and veteran of the faith all at the same time – but somehow Donna Jones does. Her personal warmth and genuine love for Christ captivates her audiences, leaving her listeners feeling as though her message was meant just for them. Versatile and dynamic, Donna combines strong Biblical teaching with personal stories and application to inspire her audience to move one step closer to Christ. "I am passionate about encouraging and equipping women to know, love and obey Christ in their real, everyday lives. I want to know, love and obey God this way myself." She is practical, inspiring, engaging and real. She will often make you laugh, sometimes make you cry, but always leave you with new insights into how to grow in your relationship with Christ.
Donna holds a B.A. in Communication Studies from UCLA and did graduate studies in Communications at USC. She served as a staff member for Campus Crusade for Christ for five years and has been in full time ministry for over 20 years. A sought after national speaker, Donna has encouraged and equipped women throughout the United States, Asia, Europe and Africa.
In addition to her weekly teaching ministry at her home church, Donna joined such notable speakers such as Stormie O'Martian, and John Ortberg as a featured Bible teacher on Zondervan's small group DVD series "Surrendering to Christ". She has been a guest on television shows such as Good Day Dallas and At Home Live! as well as numerous radio shows including HomeWord and Janet Parshall's America. Donna has also been interviewed in Better Homes and Gardens, Family Circle and Parents magazines.
Donna is the author of SEEK: a Woman's Guide to Meeting God (Regal, July 2012) and Taming Your Family Zoo: Six Weeks to Raising a Well-Mannered Child. She is co-author of Confidence & Courtesies, a workbook for girls and Good Sport, a workbook for boys, and a contributing author for But Lord, I Was Happy Shallow.
Donna and her husband JP (Senior Pastor and Adjunct Professor at Biola University) have been married for over 20 years and reside in southern California with their three children. At home Donna can be found sipping coffee at Starbucks, shopping for really cute shoes, or struggling to keep her garage clean enough to park in.
Visit Donna's Webpage for more information